About TKM Custom Rods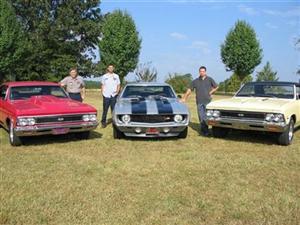 TKM Custom Rods is owned and operated by father and sons combination of Tommy, Keith, and Mark Alewine. For over 30 years the Alewine's have had an impeccable reputation as automotive repair specialists, running their repair shop A & P Automotive. Together they have over 60 years of combined experience building hot rods, dragsters, and doing professional automobile and truck restorations. Looking to build on this expertise, they ventured into building custom street rods. They have plenty of the necessary experience doing work on and restoring multiple chassis, engine & transmissions, bodies, and interiors. All this experience adds up to the ability to create a quality custom street rod.
Our focus at TKM Custom Rods is on customization and quality. We build all our rods entirely to the customer's specifications, using only quality components.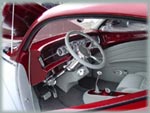 We give you quality options and choices, then listen to your desires for your hotrod. Quality and customization take time and passion. Passion to keep up with the latest developments in the industry. Passion to morph a customer's desires into a work of art. Time to make sure all the parts fit together properly and accurately. Time to listen to your dreams for your custom hot rod. We have a number of great relationships with multiple street rod vendors, whether it's electrical components, exterior accessories, engine components, or interior accessories. These relationships allow us to present you with a realm of different options and choices. We aren't salesmen for specific brands or vendors. We look for options from reputable vendors and present them to you.
---
Contact Us

Mail:
TKM Custom Rods
5583 Trail Road
Iva, SC 29655

Phone:
864-348-3858  or  864-940-3794

Email:

Fax:
864-348-3867

Online Form: